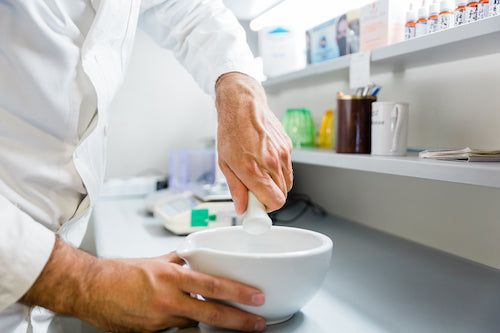 What is Compounding?
Pharmacy compounding is one of the most traditional practices in the profession, and technological advances have made it an even more powerful tool for patients. Compounding is the creation of a medical preparation or drug, tailored to meet your needs.
A few examples:
A two-year-old patient refused to take her medicine, causing significant anxiety all around! Her mother called us, desperate for a solution. Our pharmacy team went to the lab to "play with their food" and created a smooth pudding-like substance that masked the medicine's flavor and made it fun for the little one to eat! Problem solved and mama and little one were much happier!
A woman entering menopause was looking for hormone replacement therapy options. After talking to our in-house Hormone Replacement Therapy specialist, she and her doctor worked together with our specialist to create a regimen that worked well for her.